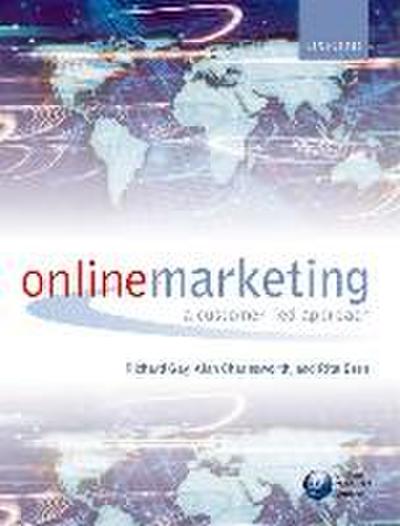 Online Marketing
A Customer-Led Approach
99
1. Principles and Drivers of the New Marketing Environment ; 2. Strategy and Models for the Virtual World ; 3. Online Marketing Planning Issues ; 4. Online Marketing Research - Principles and Practice ; 5. Online Buyer Behaviour ; 6. Positioning for Traffic and Profit. Search Engine Optimisation ; 7. Permission and Personalisation Online ; 8. Website Development - Design and Content ; 9. The Online Product ; 10. Pricing Issues on the Web ; 11. Online Communication Tools ; 12. Online Distributuion and Procurement ; 13. Online Marketing Legal Issues
Online Marketing: A Customer Led Approach provides an excellent and stimulating balance between theory and practice by recognising the advantages and drawbacks of doing business online. The text is deeply embedded in traditional marketing concepts and examines their evolution as we understand more from online customer experiences. The authors believe that, despite the availability of new online tools, the customer should remain the central focus in alltransactions and experiences. Supported by contemporary mini-cases, case studies and expert opinion from leading practitioners, the text comprehensively covers:BL the changing online environment BL online planning and evolving business models BL application of ICT to achieve marketing objectives BL changing online elements of the marketing mixBL legal aspects impacting on online marketers Online Marketing: A Customer-Led Approach thus provides a comprehensive account of the most up-to-date issues facing the developing world of internet marketing. ONLINE RESOURCE CENTREFor lecturers: PowerPoint slides for each chapter; advice on case questions and end-of-chapter exercises. For students: extra case material and students self-assessment questions.

Autor: Richard Gay, Alan Charlesworth, Rita Esen
Alan Charlesworth ist Universitätsprofessor für Marketing und Online-Marketing an der Universität von Sunderland, Großbritannien und ein erfahrener Praktiker, Berater und Trainer in allen Bereichen des E-Commerce.
Zu diesem Artikel ist noch keine Rezension vorhanden.
Helfen sie anderen Besuchern und verfassen Sie selbst eine Rezension.
Autor: Richard Gay
ISBN-13 :: 9780199265855
ISBN: 0199265852
Erscheinungsjahr: 01.04.2007
Verlag: Oxford University Press
Gewicht: 1041g
Seiten: 538
Sprache: Englisch
Sonstiges: Taschenbuch, 246x189x38 mm, 20 illus., 110 figures