Autor:
Jonathan A. C. Brown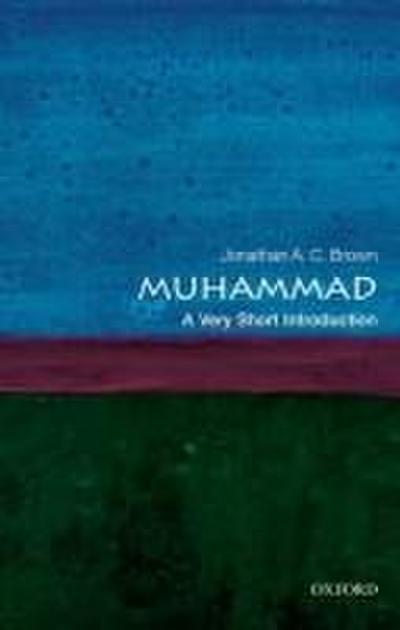 Muhammad
A Very Short Introduction
A Very Short Introduction
In this Very Short Introduction Jonathan A. Brown presents both the Muslim version of Muhammad's life, as well as the efforts of Western scholars to uncover the historical Muhammad. He considers the prominent roles that Muhammad's persona has played in the lives of Muslims throughout history, looking at his life and legacy.
As the founder of Islam Muhammad is one of the most influential figures in history. The furor surrounding the Satanic Verses and the Danish cartoon crisis reminded the world of the tremendous importance of the prophet of Islam, Muhammad. Learning about his life and understanding its importance, however, has always proven difficult. Our knowledge of Muhammad comes from the biography of him written by his followers, but Western historians have questioned the
Autor: Jonathan A. C. Brown
Jonathan A.C. Brown is Assistant Professor of Arabic and Islamic Studies in the Department of Near Eastern Languages and Civilizations at the University of Washington. He has studied and conducted research in Egypt, Syria, Turkey, Morocco, Saudi Arabia and Iran. He has published in the fields of Hadith, Islamic law, Sufism, Arabic lexical theory and Pre-Islamic poetry.
Zu diesem Artikel ist noch keine Rezension vorhanden.
Helfen sie anderen Besuchern und verfassen Sie selbst eine Rezension.
Autor: Jonathan A. C. Brown
ISBN-13 :: 9780199559282
ISBN: 0199559287
Verlag: Oxford University Press
Gewicht: 130g
Seiten: 144
Sprache: Englisch
Sonstiges: Taschenbuch, 171x107x11 mm, w. 10 halftones
Mehr von

Weitere Artikel von
Mehr zum Thema