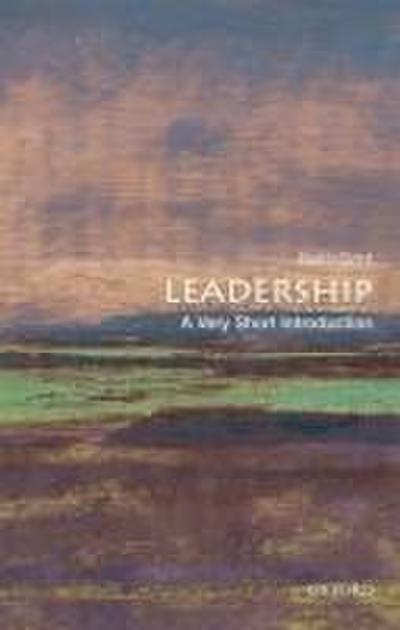 Leadership: A Very Short Introduction
Very Short Introductions
1: What is leadership?; 2: What isn't leadership?; 3: What was leadership?; 4: Leaders: born or bred?; 5: Who are the leaders?; 6: How do leaders lead?; 7: What about the followers?; 8: Do we need leaders?; References; Further Reading
What is leadership? Are leaders born or bred? How do leaders lead? In this Very Short Introduction, Keith Grint considers these questions, prompting the reader to rethink their understanding of what leadership is. He examines the way leadership has evolved over time and explores how it is perceived, and used, in society today.

Autor: Keith Grint
Keith Grint is Professor of Public Leadership at Warwick University. Previously he was Professor of Defence Leadership at Cranfield University. He spent 10 years in industry before switching to an academic career. He is a founding co-editor of the journal Leadership (Sage) and founding co-organizer of the International Conference in Leadership Research. He remains a visiting Research Professor at Lancaster University, a Fellow of the Windsor Leadership
Trust, an Associate Fellow of the Saïd Business School and Green Templeton College, Oxford University, and a Fellow of the Sunningdale Institute, a research arm of the UK's National School of Government.
Zu diesem Artikel ist noch keine Rezension vorhanden.
Helfen sie anderen Besuchern und verfassen Sie selbst eine Rezension.
Autor: Keith Grint
ISBN-13 :: 9780199569915
ISBN: 0199569916
Erscheinungsjahr: 29.07.2010
Verlag: Oxford University Press
Gewicht: 143g
Seiten: 152
Sprache: Englisch
Sonstiges: Taschenbuch, 172x111x15 mm, 15 black and white illustrations