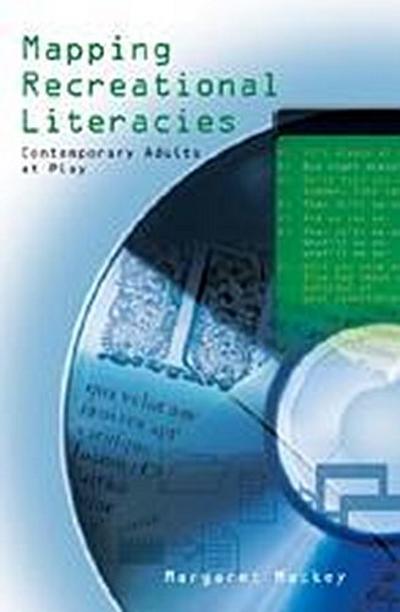 Mapping Recreational Literacies
28, New Literacies and Digital Epistemologies
Contemporary Adults at Play
Exklusives Verkaufsrecht für: Gesamte Welt.
Being a fully literate adult means something different today than it did fifty years ago. Adults aged 18-34, having grown up with the technological innovations that have revolutionized the way we live and read - the Walkman, the video cassette recorder, the affordable domestic computer, the game console, the DVD, the Internet, and a variety of mobile and portable communications equipment - are the first generation to take the new world of literacy for granted. This book explores what it means to be a literate adult today, with the help of nine adults ranging in age from 19 to 36. It explores their detailed responses to a variety of particular texts: a digital game, an online poem, a picture book, a set of graphic novels. Mapping Recreational Literacies looks at how we make selections in the face of a plethora of textual options, and raises new questions about the importance of adult play with texts, the significance of ownership in a consumer society, and the role of reading both inside and outside of books. This book looks at the significance of these issues for professionals such as teachers and librarians who work with younger readers.

Autor: Margaret Mackey
The Author: Margaret Mackey is a Professor in the School of Library and Information Studies at the University of Alberta. She has published widely in the area of changing literacies and is the author of Literacies across Media: Playing the Text (2007/2002) and The Case of Peter Rabbit: Changing Conditions of Literature for Children (1998).
Zu diesem Artikel ist noch keine Rezension vorhanden.
Helfen sie anderen Besuchern und verfassen Sie selbst eine Rezension.
Autor: Margaret Mackey
ISBN-13 :: 9780820497068
ISBN: 0820497061
Erscheinungsjahr: 29.08.2007
Verlag: Lang, Peter
Gewicht: 365g
Seiten: 255
Sprache: Englisch
Sonstiges: Taschenbuch, 289x149x17 mm
Mehr von

Weitere Artikel von
Mehr zum Thema