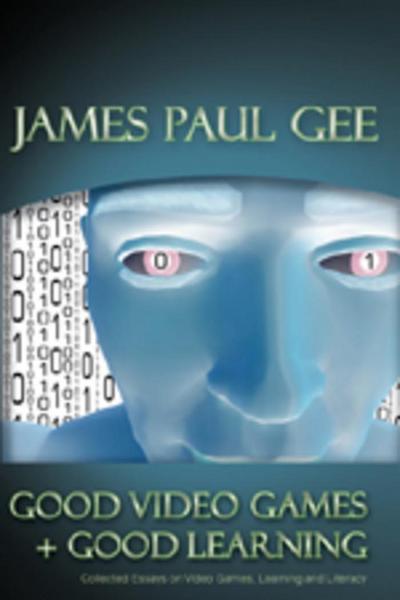 Good Video Games and Good Learning
27, New Literacies and Digital Epistemologies
Collected Essays on Video Games, Learning and Literacy
Exklusives Verkaufsrecht für: Gesamte Welt.
This book discusses a broad range of topics concerning video games, learning and literacy. These include the ways games can marry pleasure, learning and mastery through the sense of ownership, agency and control players enjoy when gaming, as well as controversial issues surrounding games. The book explores relationships between values, identity, content and learning, and focuses on how to understand and explain many young people's differential experiences of learning in gaming and schooling respectively.
Autor: James Paul Gee
The Author: James Paul Gee is the Tashia Morgridge Professor of Reading at the University of Wisconsin-Madison. He received his Ph.D. in linguistics from Stanford University and has published widely in linguistics and education. Sociolinguistics and Literacies (1990) was one of the founding documents in the formation of «New Literacies Studies». An Introduction to Discourse Analysis (1999) brings together his work on a methodology for studying communication in its cultural settings. His most recent books deal with video games, language and learning. What Video Games Have to Teach Us About Learning and Literacy (2003) addresses why good video games produce better learning conditions than many of today's schools. Situated Language and Learning (2004) places video games within an overall theory of learning and literacy in relation to thinking about school reform. Why Video Games Are Good for Your Soul (2006) shows how good video games combine pleasure and learning and have the capacity to empower people.
Zu diesem Artikel ist noch keine Rezension vorhanden.
Helfen sie anderen Besuchern und verfassen Sie selbst eine Rezension.
Autor: James Paul Gee
ISBN-13 :: 9780820497341
ISBN: 0820497347
Erscheinungsjahr: 30.03.2007
Verlag: Lang, Peter
Gewicht: 495g
Seiten: 194
Sprache: Englisch
Auflage 07002, 2. Auflage. Revised
Sonstiges: Buch, 236x156x20 mm
Mehr von

Weitere Artikel von
Mehr zum Thema