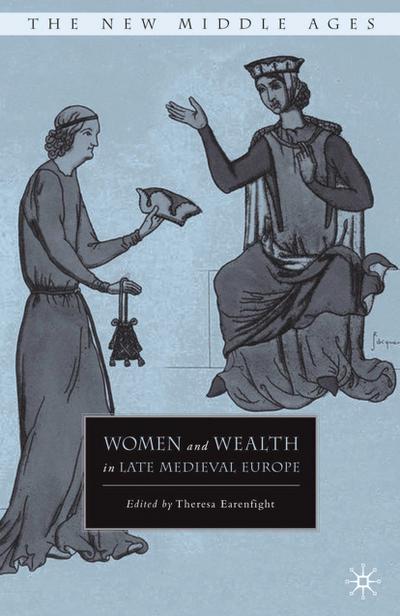 Women and Wealth in Late Medieval Europe
Introduction; T.Earenfight Take All My Wealth and Let My Body Go; M.C.Bodden Women and Money in Old French Fabliau; D.M.Murtaugh Exploring the Limits of Female Largesse: The Power of Female Patrons in Thirteenth-Century Flanders; E.Jordan The Spending Power of a Crusader Queen: Melisende of Jerusalem; H.Gaudette Women in Property Conflicts in Late Medieval England; A.Dronzek Wealth and Power: Politics of Retribution in the Reign of Sibil·la de Fortià, Queen of Aragon (1377-1387); N.Silleras-Fernández Private Properties, Seigniorial Tributes and Jurisdictional Rents: The Income of the Queens of Portugal in the Middle Ages; A.M.S.A.Rodrigues & M.S.Silva The Queen's Treasury in the Medieval Crown of Aragon; T.Earenfight Money, Books, and Prayers: Anchoresses and Exchange in Thirteenth-Century England; F.Farina Appropriate to Her Sex?: Women's Participation on the Construction Site in Late Medieval and Early Modern Europe; S.Roff
The twelve essays in Women and Wealth in Late Medieval Europe re-examine the vexing issue of women, money, wealth, and power from distinctive perspectives - literature, history, architectural history - using new archival sources. The contributors examine how money and changing attitudes toward wealth affected power relations between women and men of all ranks, especially the patriarchal social forces that constrained the range of women s economic choices. Employing theories on gender, culture, and power, this volume reveals wealth as both the motive force in gender relations and a precise indicator of other, more subtle, forms of power and influence mediated by gender.
Autor: T. Earenfight
THERESA MARIE EARENFIGHT is Associate Professor of History and Chair of the Medieval Studies Program, Seattle University, USA.
Zu diesem Artikel ist noch keine Rezension vorhanden.
Helfen sie anderen Besuchern und verfassen Sie selbst eine Rezension.
Autor: T. Earenfight
ISBN-13 :: 9781349539871
ISBN: 1349539872
Erscheinungsjahr: 14.04.2010
Verlag: Palgrave Macmillan US
Gewicht: 379g
Seiten: 300
Sprache: Englisch
Auflage 10001, 1st ed. 2010
Sonstiges: Taschenbuch, 216x140x16 mm
Mehr von

Weitere Artikel von
Mehr zum Thema