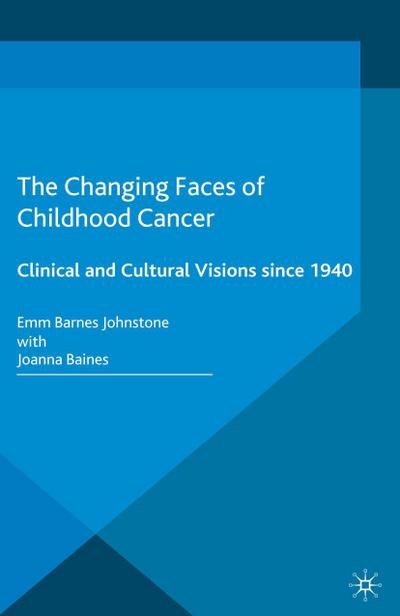 The Changing Faces of Childhood Cancer
Clinical and Cultural Visions since 1940
99
Introduction 1. Childhood Cancer, a Disease Apart 2. The Rise of Childhood Leukaemia 3. Working with Larger Numbers - the Development of Large-Scale Clinical Trials 4. Cancer Microbes, the Tumour Safari, and Chemical Cures 5. Making the News and the Need for Hope 6. A New Breed of Doctor 7. Living with Uncertainty - Three Patients on Trial 8. Experiences of Survivorship Conclusion
This book traces the development of British answers to the problem of childhood cancer. The establishment of the NHS and better training for paediatricians, meant children were given access to experimental chemotherapy, sending cure rates soaring. Children with cancer were thrust into the spotlight as individuals' stories of hope hit the headlines.

Autor: Joanna Baines, Emm Barnes Johnstone
Emm Barnes Johnstone is a Teaching and Research Fellow at Royal Holloway, University of London, UK. She has researched nineteenth century folk psychology, twentieth century developments in care for the chronically ill and for children, and the history of rare cancers since the 1930s. She has worked extensively with museums to establish programmes of events and exhibitions that engage diverse audiences with material history.
Joanna Baines completed her doctorate on the individualisation of cancer at the Centre for the History of Science, Technology and Medicine, University of Manchester, UK. She has devised and produced historical public engagement materials and events, and provides editing services for academics.
Zu diesem Artikel ist noch keine Rezension vorhanden.
Helfen sie anderen Besuchern und verfassen Sie selbst eine Rezension.
Autor: Joanna Baines
ISBN-13 :: 9781349541850
ISBN: 1349541850
Erscheinungsjahr: 01.01.2015
Verlag: Palgrave Macmillan UK
Gewicht: 321g
Seiten: 252
Sprache: Englisch
Auflage 15001, 1st ed. 2015
Sonstiges: Taschenbuch, 216x140x13 mm