Autor:
Jerome Teelucksingh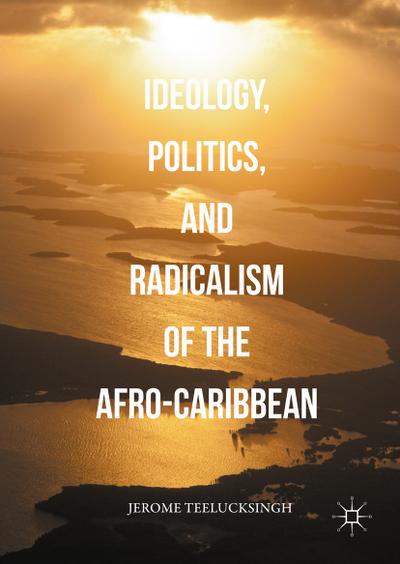 Ideology, Politics, and Radicalism of the Afro-Caribbean
This book focuses on seven of the prominent figures that both in action and in ideology reshaped nationalism, anti-colonialism, imperialism, and the construction of an Afro-Caribbean identity. Through a connective analysis of the activists and intellectuals, Ideology, Politics, and Radicalism of the Afro-Caribbean illustrates how the improvement of the working classes in the Caribbean spread across the world and was impacted by a transnational exchange of ideas and resources. The ideologies which were introduced by these leaders are noted as not being limited to one specific country, but rather part of a larger cultural movement in Pan-Africanism.
Introduction.- 1 Marcus Garvey's Caribbean legacy.- 2 C.L.R. James's Perspectives on Pan-Africanism and Trade Unionism.- 3 Comrade of the Global Working Class: George Padmore the Writer and Activist.- 4 The charismatic Tubal Uriah Butler.- 5 Quiet radical: Contributions of Sir Arthur Lewis.- 6 Dr. Eric Williams: Racial Ideology and Trade Unionism.- 7 The political academic: Dr. Walter Rodney.- 8 Bad boy to Black Power: The revolutionary struggles of Kwame Ture.- Conclusion.
Afro-Caribbean personalities coupled with trade unions and organizations provided the ideology and leadership to empower the working class and also hastened the end of colonialism in the Anglophone Caribbean.
Autor: Jerome Teelucksingh
Jerome Teelucksingh is Lecturer at the University of the West Indies in Trinidad and Tobago. He has served as a part-time lecturer at the University of Trinidad and Tobago and the Cipriani College of Labour and Co-operative Studies. He is the author of Labour and the Decolonization Struggle in Trinidad and Tobago.
Zu diesem Artikel ist noch keine Rezension vorhanden.
Helfen sie anderen Besuchern und verfassen Sie selbst eine Rezension.
Autor: Jerome Teelucksingh
ISBN-13 :: 9781349948659
ISBN: 1349948659
Erscheinungsjahr: 31.05.2016
Verlag: Palgrave Macmillan
Gewicht: 463g
Seiten: 238
Sprache: Englisch
Sonstiges: Buch, 216x156x22 mm, Bibliographie