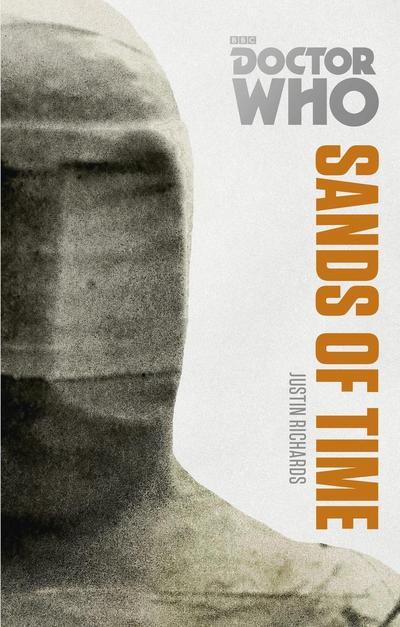 Doctor Who: The Sands of Time
BBC Books
The Monster Collection Edition
The Doctor Who Monster Collection: Eight thrilling adventures, Eight iconic monsters. You're going to need a bigger sofa...
The Doctor is in Victorian London with Nyssa and Tegan - a city shrouded in mystery. When Nyssa is kidnapped in the British Museum, the Doctor and Tegan have to unlock the answers to a series of ancient questions. Their quest leads them across continents and time as an ancient Egyptian prophecy threatens future England. To save Nyssa, the Doctor must foil the plans of the mysterious Sadan Rassul. But as mummies stalk the night, an ancient terror stirs in its tomb. An adventure featuring the Fifth Doctor, as played by Peter Davison, and his companions Nyssa and Tegan
Autor: Justin Richards
Justin Richards has written for stage and screen as well as writing novels and graphic novels. As well as writing extensively for children, he has also co-written several action thrillers for young adults with the acknowledged master of the genre Jack Higgins. The first novel in his adult SF series The Never War, titled The Suicide Exhibition, was published by Del Rey in late 2013. The second volume - The Blood Red City - will be published in 2014. Justin currently acts as Creative Consultant to BBC Books' range of Doctor Who titles, as well as writing quite a few himself. Married with two children (both boys), Justin lives and works in Warwick, within sight of one of Britain's best-preserved castles.
Zu diesem Artikel ist noch keine Rezension vorhanden.
Helfen sie anderen Besuchern und verfassen Sie selbst eine Rezension.
Autor: Justin Richards
ISBN-13 :: 9781849907675
ISBN: 1849907676
Erscheinungsjahr: 06.03.2014
Verlag: Random House UK Ltd
Gewicht: 238g
Seiten: 325
Sprache: Englisch
Sonstiges: Taschenbuch, 195x128x25 mm