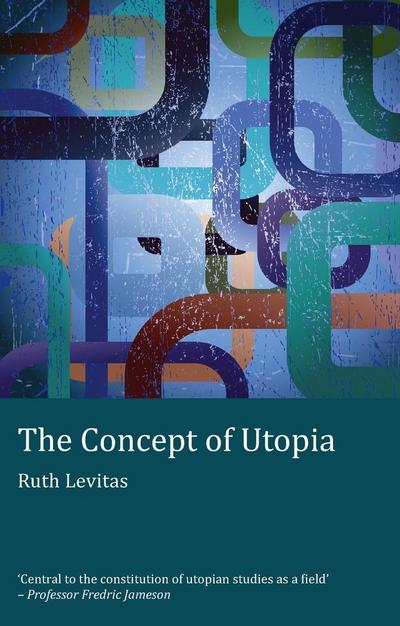 Exklusives Verkaufsrecht für: Gesamte Welt.
Contents: Ideal Commonwealths: The Emerging Tradition - Castles in the Air: Marx, Engels and Utopian Socialism - Mobilising Myths: Utopia and Social Change in Georges Sorel and Karl Mannheim - Utopian Hope: Ernst Bloch and Reclaiming the Future - The Education of Desire: The Rediscovery of William Morris - An American Dream: Herbert Marcuse and the Transformation of the Psyche - A Hundred Flowers: Contemporary Utopian Studies - Future Perfect: Retheorising Utopia.
In this highly influential book, Ruth Levitas provides an excellent introduction to the meaning and importance of the concept of utopia, and explores a wealth of material drawn from literature and social theory to illustrate its rich history and analytical versatility. Situating utopia within the dynamics of the modern imagination, she examines the ways in which it has been used by some of the leading thinkers of modernity: Marx, Engels, Karl Mannheim, Robert Owen, Georges Sorel, Ernst Bloch, William Morris, and Herbert Marcuse. Utopia remains the most potent secular concept for imagining and producing a 'better world', and this classic text will be invaluable to students across a wide range of disciplines.
Autor: Ruth Levitas
Ruth Levitas is Professor of Sociology at the University of Bristol. Her books include The Ideology of the New Right, The Interpretation of Official Statistics (co-edited with Will Guy), The Inclusive Society? Social Exclusion and New Labour, and Poverty and Social Exclusion in Britain (co-edited with Christina Pantazis and David Gordon). Utopia as Method: The Imaginary Reconstitution of Society, the sequel to this book, is forthcoming.
Zu diesem Artikel ist noch keine Rezension vorhanden.
Helfen sie anderen Besuchern und verfassen Sie selbst eine Rezension.
Autor: Ruth Levitas
ISBN-13 :: 9781906165338
ISBN: 1906165335
Erscheinungsjahr: 30.06.2011
Verlag: Lang, Peter
Gewicht: 371g
Seiten: 264
Sprache: Englisch
Auflage New
Sonstiges: Taschenbuch, 216x136x20 mm
Mehr von

Weitere Artikel von
Mehr zum Thema