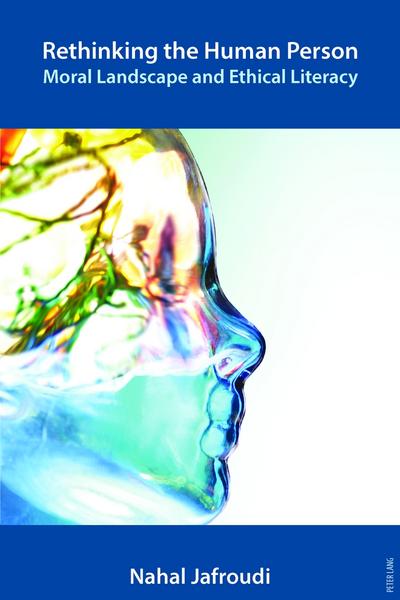 Rethinking the Human Person
Moral Landscape and Ethical Literacy
The Moral Landscape and Ethical Literacy - Ethical Literacy and the Education of Emotions - Self-paradigms: Descartes, Hume and Freud - Nur Ali Elahi (Ostad Elahi) - The Life and Thought of Nur Ali Elahi (Ostad Elahi) - Ostad Elahi's Bi-dimensional Model of the Self - Conclusion: Ethical Literacy and the Holistic Concept of the Self.
Recent developments in the natural and social sciences have brought great benefits to humanity, both in terms of our material wellbeing and our intellectual and conceptual capacities. Yet, despite a broad ethical consensus and highly developed innate faculties of reason and conscience, there seems to be a significant discrepancy between how we ought to behave and how we actually behave, leading to a disregard for the dignity of human persons across the globe. This book suggests that the problem arises from various misunderstandings of the nature of the self and that the solution could lie in adopting a holistic concept of the human person within the context of a carefully cultivated ethical literacy. It argues that the ideas of the Iranian philosopher Ostad Elahi (1895-1974) provide a powerful and compelling alternative to the dominant post-Enlightenment understanding of selfhood, education and morality.
Autor: Nahal Jafroudi
Nahal Jafroudi holds an MA from UCL Institute of Education and a PhD from King's College London. Her research interests focus on ethics and education, particularly the tension between ethical impulses and egoistic desires.
Zu diesem Artikel ist noch keine Rezension vorhanden.
Helfen sie anderen Besuchern und verfassen Sie selbst eine Rezension.
Autor: Nahal Jafroudi
ISBN-13 :: 9781906165802
ISBN: 1906165807
Erscheinungsjahr: 11.11.2016
Verlag: Lang, Peter
Gewicht: 545g
Seiten: 382
Sprache: Englisch
Sonstiges: Taschenbuch, 225x152x24 mm
Mehr von

Weitere Artikel von