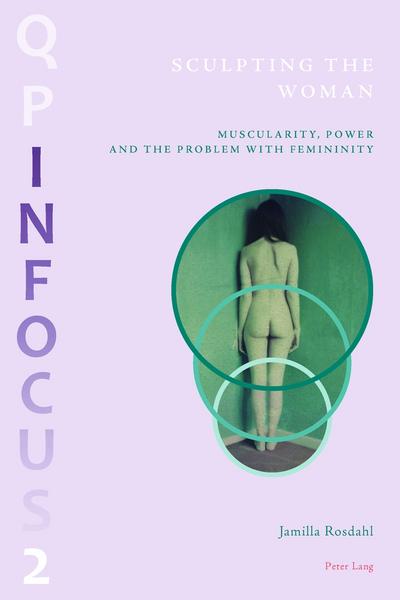 Sculpting the Woman
7, Queering Paradigms
Muscularity, Power and the Problem with Femininity
CONTENTS: The Problem of the Muscular Woman - The Invention of the Muscular Woman as a Problem - Truth, Power and Relations to Self - Methodological Elements - What is a Woman? - The Victorian Strong Woman - The Myth of Femininity - Woman as Imagined.
What is femininity?
Why does the idea of femininity not seem to «fit» with muscular women?

Why are muscular women the object of such controversy and skepticism?

Why do some women build muscle despite these strong cultural reactions?



Muscular women have long been the focus of public scrutiny, cultural contempt and fascination. Sculpting the Woman interrogates the protected status of femininity as it has been rendered irrelevant to the history, theory and politics of the muscular woman. This highly original and provocative work draws on important social thinkers including Michel Foucault and Judith Butler as well as recent theoretical developments on gender, identity and the body in poststructuralism, psychoanalysis, various feminisms and social and moral philosophy. This book offers a personal insight into one of the most threatening of cultural identities: the «muscular female». Through its analysis of femininity's complex relationship with muscularity, it explores the larger question: «What is a woman?»
Autor: Jamilla Rosdahl
Jamilla Rosdahl is a researcher in gender and sexuality studies in the Department of Social Sciences at the University of the Sunshine Coast, where she specialises in social theory, gender, sexuality, disability, the body, nineteenth- and twentieth-century continental philosophy, social and political thought and postcolonial theory. She is also active in gender, sexual and identity politics and human rights, anti-war politics and moral philosophy.
Zu diesem Artikel ist noch keine Rezension vorhanden.
Helfen sie anderen Besuchern und verfassen Sie selbst eine Rezension.
Autor: Jamilla Rosdahl
ISBN-13 :: 9781906165833
ISBN: 1906165831
Erscheinungsjahr: 28.02.2017
Verlag: Lang, Peter
Gewicht: 332g
Seiten: 217
Sprache: Englisch
Sonstiges: Taschenbuch, 241x151x21 mm
Mehr von

Weitere Artikel von