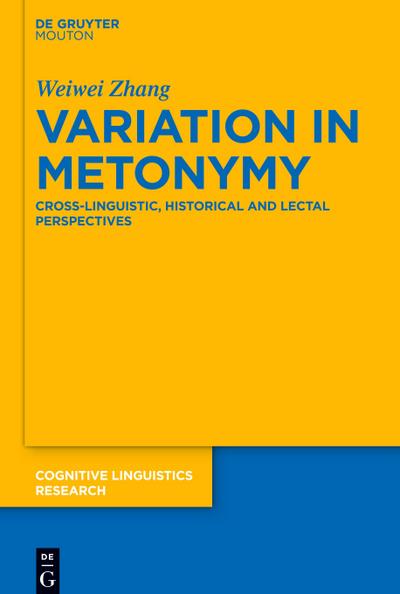 Variation in Metonymy
59, Cognitive Linguistics Research
Cross-linguistic, Historical and Lectal Perspectives
The monograph presents new findings and perspectives in the study of variation in metonymy, both theoretical and methodological. Theoretically, it sheds light on metonymy from an onomasiological perspective, which helps to discover the different conceptual or lexical "pathways" through which a concept or a group of concepts has been designated by going back to the source concepts. In addition, it broadens the perspective of Cognitive Linguistics research on metonymy by looking into how metonymic conceptualization and usage may vary along various dimensions. Three case studies explore significant variation in metonymy across different languages, time periods, genres and social lects. Methodologically, the monograph responds to the call in Cognitive Linguistics to adopt usage-based empirical methodologies. The case studies show that quantification and statistical techniques constitute essential parts of an empirical analysis based on corpus data. The empirical findings demonstrate the essential need to extend research on metonymy in a variationist Cognitive Linguistics direction by studying metonymy's cultural, historical and social-lectal variation.
Autor: Weiwei Zhang
Weiwei Zhang, Shanghai International Studies University, China.
Zu diesem Artikel ist noch keine Rezension vorhanden.
Helfen sie anderen Besuchern und verfassen Sie selbst eine Rezension.
Autor: Weiwei Zhang
ISBN-13 :: 9783110453522
ISBN: 3110453525
Erscheinungsjahr: 11.04.2016
Verlag: de Gruyter Mouton
Gewicht: 683g
Seiten: 367
Sprache: Englisch
Sonstiges: Buch, 240x164x27 mm, 10 farbige Abbildungen