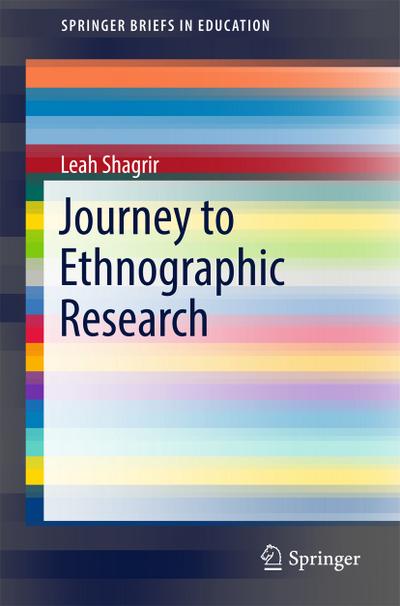 Journey to Ethnographic Research
SpringerBriefs in Education
Contributes to research knowledge in ethnographic research, teacher education profession, teacher education models, higher education and professional development
Preface.- Background: The Story of a Journey to Research.- Introduction - what, why and where?.- Program schedule.- Allocations of university infrastructures and resources.- Unique opportunities provided for study and research.- Allocations on financial resources for research.- Formal and non-formal activities.- The Ethnographic Research.- The role of the ethnographic researchers.- Ethnographic interviews.- Participant observation.- Analysing findings in ethnographic research.- Multiple Voices of Ethnographic Researcher.- Introduction.-The voice of the teacher educator.- Article: Professional development of the teacher educator: Orientations and motivations. - The voice of the ethnographic researcher.- Article: Influences of teacher education institutions.- on the professional characteristics of faculty members.- The voice of a higher education faculty member.- Article: How evaluation processes affect the professional .- development of five teachers in higher education .- The voice of the student .- Summary and annotation.- Summary, Insights, and After the Journey....- References.- Subject Index.
This book describes a researcher's journey to carry out an ethnographic study. It serves as a tool to spread the use of ethnographic research, and to clarify the difficulties, challenges, solutions, and advantages ethnographic researchers encounter. The book describes how the various stops along the way allowed investigation of the research area from a variety of viewpoints, in order to fulfil diverse roles, and to present the research findings in a range of voices: the voice of the teacher educator, the voice of the faculty member, the voice of the ethnographic researcher, and the voice of the student. These viewpoints allowed for natural movement between the data that were gathered and the research information that was furnished. Using the voice of each role to present the issue allows one to examine it from a unique perspective and to get a broad and deep picture of the research population, process and results. Such a multi-dimensional perspective enables the presentation of a whole; emphasizing experiences, perceptions, values, world views, rules and regulations, culture and life style, interpersonal and intrapersonal relations.
Zu diesem Artikel ist noch keine Rezension vorhanden.
Helfen sie anderen Besuchern und verfassen Sie selbst eine Rezension.
Autor: Leah Shagrir
ISBN-13 :: 9783319471112
ISBN: 3319471112
Erscheinungsjahr: 02.11.2016
Verlag: Springer-Verlag GmbH
Gewicht: 186g
Seiten: 85
Sprache: Englisch
Sonstiges: Taschenbuch, 236x154x12 mm, Bibliographie