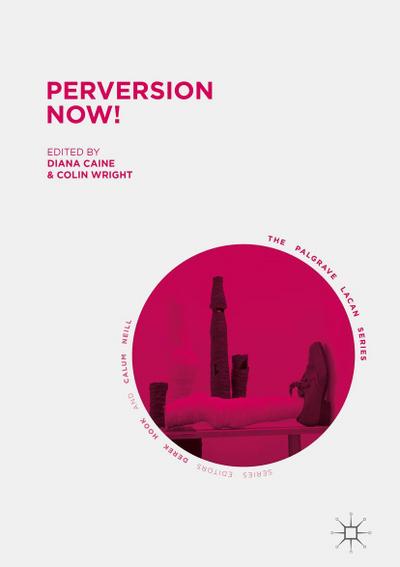 Demonstrates that the lens of perversion offers a unique perspective on every aspect of contemporary life, from private fantasies to political discourse
PART I. Clinical Reflections from Freud to Lacan.- Chapter 1. Pervert, the 'Professor'?; Xavier Fourtou.- Chapter 2. Exploring Transgression from a Lacanian Perspective; Astrid Gessert.- Chapter 3. Perversion Now; Anne Worthington.- Chapter 4. From the Hierarchy of Desires to the Equivalence of 'Jouissances'; Patrick Landman.- Chapter 5. Perversion and Perversity in Contemporary Love; Gorana Bulat-Manenti.- PART II. Symptom or Structure: A Dichotomy?.- Chapter 6. Perversion Since Freud?; Hélène Godefroy; Chapter 7. Some Remarks on the Idea of Ordinary Perversion; Roland Chemama.- Chapter 8. Perversion in the 21st Century : A Psychoanalytic Conundrum; Dany Nobus .- Chapter 9. Wor(l)ds Apart : Perverse Effects in Postcolonial Times or a Question of Structure?; Ariana Cziffra.- Chapter 10. Staging Suffering: Flight 9525's Game for the Gaze; C.E. Robins.- PART III. The Fetish and the Feminine.- Chapter 11. Perversion: Heads Freud, Tails Lacan; Gerard Pommier.- Chapter 12. Queer Theory, Sexual Difference and Perversion; Arlette Pellé.- Chapter 13. No Longer a Taboo: Female Perversion in Motherhood; Estela Welldon.- PART IV. SublimationSinthomeCulture.- Chapter 14. The Ball-Joint and the Anagram: Perversion and Jouissance in Hans Bellmer; Michael Newman.- Chapter 15. Neither Loss nor Mourning but Perversion; Diana Kamienny.- Chapter 16. Perversion and Sublimation; Luigi Burzotta.- Chapter 17. 'The Piano Teacher'; Jean-Claude Aguerre.- Chapter 18. Human vs. Mechanical in Lacan: Fetishistic Strategies of Death and Intensity; Zeljka Matijasevic.- PART V. Social Discourse, Politics and the Law.- Chapter 19. What does Sade Teach us about the Body and the Law?; André Michels.- Chapter 20. Perversion and the Law: From Sade to the Spanner Case and Beyond; Colin Wright.- Chapter 21. Narratives of Perversion in the Time of the Psychoanalytic Clinic; Ian Parker.- Chapter 22. Sectarian Discourse: A Form of Perversion in Action in the Contemporary World; Monique Lauret.- Chapter 23. The Logic of Disavowal in the Production of Subjectivities in the Contemporary World; Izabel Szpacenkopf.
This collection, written by leading Lacanian psychoanalytic theorists and practitioners, explores the impact of shifts in contemporary culture, politics and society on the notion of 'perversion', which has undergone numerous profound changes in recent years. The book explores a wide range of issues, from changes in the psychoanalytic clinic, to transformations in the relationship between 'transgression' and the law; from the epistemic and diagnostic status of 'perversion' as a term, to the perverse turn in contemporary politics; from representations of perversion in cultural productions, to the interpretation of perverse cultural practices. Topical and controversial, academics and students of psychoanalysis, critical and cultural theory, and media studies will find this collection invaluable. In providing cutting edge theoretical debate, the book will also be attractive to practising and training psychoanalysts and psychoanalytic psychotherapists.
Editiert von: Diana Caine, Colin Wright
Diana Caine is a consultant neuropsychologist and Lacanian analyst at the National Hospital for Neurology & Neurosurgery in London, UK. She draws on psychoanalytic theory to re-think the implications of neurological damage for human subjectivity.

Colin Wright is Associate Professor in Critical Theory at the University of Nottingham, UK. He helps to run the Centre for Critical Theory there, and is the Director of the MA in Critical Theory and Cultural Studies.
Zu diesem Artikel ist noch keine Rezension vorhanden.
Helfen sie anderen Besuchern und verfassen Sie selbst eine Rezension.
Autor: Diana Caine
ISBN-13 :: 9783319472706
ISBN: 3319472704
Erscheinungsjahr: 25.04.2017
Verlag: Springer-Verlag GmbH
Gewicht: 529g
Seiten: 283
Sprache: Englisch
Sonstiges: Buch, 218x154x25 mm, 8 schwarz-weiße Abbildungen, Bibliographie
Mehr von

Weitere Artikel von