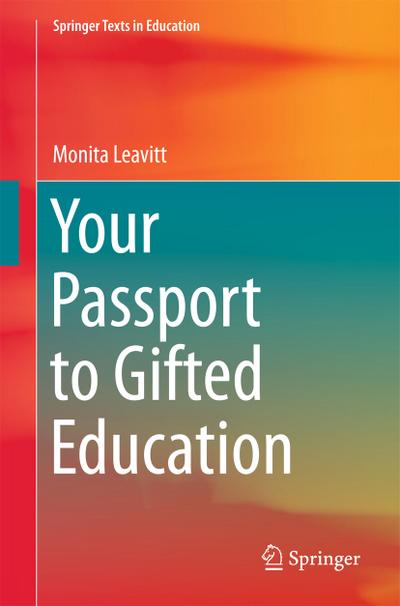 Your Passport to Gifted Education
Springer Texts in Education
Provides a global perspective of giftedness in education
Introduction. Need for Intervention.- Chapter 1. Beginning the Journey. Historical Overview of Giftedness.- Chapter 2. Preparing for Take-Off.- Exploring Various Models of Giftedness.- Chapter 3.Flying First Class. Gifted Children Aren't Better, They're Just Different.- Part 2: In Flight.- Chapter 4. Accommodating Passengers. Distinguishing Bright versus Gifted Children.- Chapter 5. Offering Incentives. Motivating Gifted Children.- Chapter 6. Preparing for Landing. Anticipating Needs of Gifted Children.- Part 3: Flight Arrival.- Chapter 7. Arriving at the Destination. Offering Enrichment Opportunities.- Chapter 8. Passing through Customs. Providing Acceleration.- Chapter 9. Planning Future Travel. Understanding Social and Emotional Development.- Chapter 10. Landing Card and Resources. Let the Advocacy Begin!
This book is a guide to help teachers, parents, guidance counselors and other stakeholders understand the importance of intervention for gifted children and to become an advocate for those individuals who are developmentally advanced. The reader becomes engaged in the analogy of a three part airplane journey to the world of gifted education: 'Embarking on a Journey;' 'Preparing for Departure' and 'Planning for Arrival.' The author offers insightful case studies followed by strategies for both teachers and parents gained from personal experiences and research to identify and work with different types of children who present unique challenges due to their special needs of high potential.

By presenting a historical overview in gifted education from a global perspective, Your Passport to Gifted Education provides current internationally-researched information to clarify what is meant by 'giftedness' according to various cultures. The book encourages the development of a growth mindset in the reader to seek to identify various characteristics of high ability in all children.

Four international high ability identification models are introduced, including one relatively new to North America, the High Performance Learning Framework (HPL), currently used throughout China, Europe, the Middle East and South East Asia. Dispelling the myth that gifted children do not need our help, the reader gains insight into the uniquely different types of gifted individuals.

The book concludes by awarding the reader with a 'Landing Card' to serve as a bookmarker that underpins the best teaching practices in gifted education. A directory list of websites for international gifted organizations is also included to offer additional resources for those who want to continue their journey as advocates and learn how other countries support gifted children around the world.
Autor: Monita Leavitt
Monita Leavitt, Ph.D., is an independent international Gifted Education Consultant who taught for over 35 years (25 in gifted education). Her Ph.D. was awarded from Oxford Brookes University in England for research on Giftedness Perceptions and Practices of Teachers in Lithuania (2009). Dr. Leavitt has provided lectures and staff development on giftedness in Canada, the Czech Republic, Denmark, England, France, Germany, Lithuania, the Kingdom of Saudi Arabia and the United States. A member of the World Gifted Council and ECHA (European Council for High Ability Children), she currently serves on Boards that include IGET (Africa), Aristle School (Hong Kong), Lithuania and the Global Gifted Children's Center (Germany).Dr. Leavitt provided online teacher training courses in gifted education for the Summer Institute for the Gifted (SIG) and taught online courses for gifted children for both SIG and the Athena Advanced Academy (USA). She served as a SIG Academic Dean for two summers (Dartmouth College and Yale University) as well as Affiliate Director for California Future Problem Solving (2014-2015). She also provided several virtual lectures on giftedness for the Global Gifted Children's Center in Second Life as well as for IGGY (England's Gifted Conference in 2013).

Dr. Leavitt is a published author of journal articles, including:
Leavitt, M. (June 2009). Giftedness - A Problematic Term, Vilnius Pedagogical Journal (Ugdymo Psichologija), No. 20.
Zu diesem Artikel ist noch keine Rezension vorhanden.
Helfen sie anderen Besuchern und verfassen Sie selbst eine Rezension.
Autor: Monita Leavitt
ISBN-13 :: 9783319476377
ISBN: 3319476378
Erscheinungsjahr: 18.05.2017
Verlag: Springer-Verlag GmbH
Gewicht: 250g
Seiten: 132
Sprache: Englisch
Sonstiges: Taschenbuch, 236x154x12 mm, 10 farbige Abbildungen, Bibliographie