Autor:
Kristoffer Noheden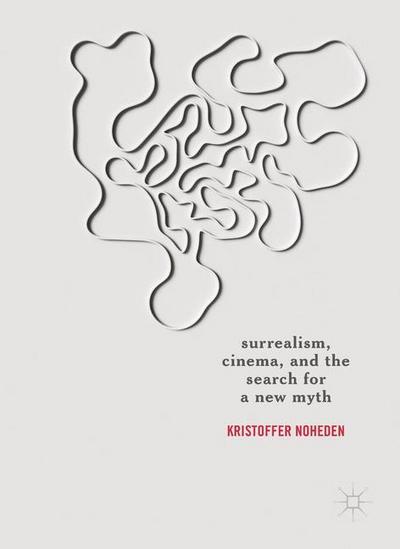 Surrealism, Cinema, and the Search for a New Myth
The only study that systematically relates post-war surrealist cinema to the specific development of surrealism in the postwar era
1. Introduction 2. The Artist-Magician as Filmmaker: Wilhelm Freddie's Films and the New Myth 3. Initiation into the New Myth: Primitivism and Poetics in the Surrealist Documentary Film 4. Surrealism Is What Will Be: Nelly Kaplan's Myths of Revenge 5. Magic Art and Minor Myths: Jan Svankmajer's Transmutation of Material Reality Concluding Remarks
This book examines post-war surrealist cinema in relation to surrealism's change in direction towards myth and magic following World War II. Intermedial and interdisciplinary, the book unites cinema studies with art history and the study of Western esotericism, closely engaging with a wide range of primary sources, including surrealist journals, art, exhibitions, and writings. Kristoffer Noheden looks to the Danish surrealist artist Wilhelm Freddie's forays into the experimental short film, the French poet Benjamin Péret's contribution to the documentary film L'Invention du monde , the Argentinean-born filmmaker Nelly Kaplan's feature films, and the Czech animator Jan Svankmajer's work in short and feature films. The book traces a continuous engagement with myth and magic throughout these films, uncovering a previously unknown strain of occult imagery in surrealist cinema. It broadens the scope of the study of not only surrealist cinema, but of surrealism across the art forms. Surrealism, Cinema, and the Search for a New Myth will appeal to film scholars, art historians, and those interested in the impact of occultism on modern culture, film, and the arts.
Autor: Kristoffer Noheden
Kristoffer Noheden is a researcher in the Department of Media Studies at Stockholm University, Sweden.
Zu diesem Artikel ist noch keine Rezension vorhanden.
Helfen sie anderen Besuchern und verfassen Sie selbst eine Rezension.
Autor: Kristoffer Noheden
ISBN-13 :: 9783319555003
ISBN: 3319555006
Erscheinungsjahr: 11.07.2017
Verlag: Springer-Verlag GmbH
Gewicht: 486g
Seiten: 261
Sprache: Englisch
Sonstiges: Buch, 218x151x22 mm, Bibliographie
Mehr von

Weitere Artikel von