Autor:
Manuel Pedro Rodríguez Bolívar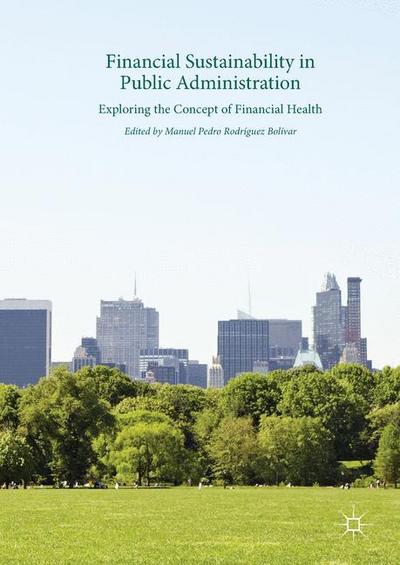 Financial Sustainability in Public Administration
Exploring the Concept of Financial Health
99
This book analyses the methods used to assess financial sustainability as defined by the International Federation of Accountants (IFAC). Recently, there have been calls to consider sustainability as a fundamental guiding principle in public management. The financial and economic crisis has spurred a demand for greater financial sustainability in public administrations. Although the concept of sustainability has been traditionally associated with three dimensions (environmental, social and economic), this book is focuses on the metrics used to evaluate financial sustainability and explores the concept of financial health. It will be of interest to researchers and academics in the field of financial sustainability.

Editiert von: Manuel Pedro Rodríguez Bolívar
Manuel Pedro Rodríguez Bolívar is Professor of Accounting at the University of Granada, Spain. He has authored numerous articles in international journals, which include Public Money & Management, International Public Management Journal, Journal of Environmental Policy & Planning, and the Journal of Environmental Planning and Management, among others. He is also a member of the Editorial Board of Government Information Quarterly and Associate Editor for other leading international journals.
Zu diesem Artikel ist noch keine Rezension vorhanden.
Helfen sie anderen Besuchern und verfassen Sie selbst eine Rezension.
Autor: Manuel Pedro Rodríguez Bolívar
ISBN-13 :: 9783319579610
ISBN: 3319579614
Erscheinungsjahr: 01.09.2017
Verlag: Springer-Verlag GmbH
Gewicht: 513g
Seiten: 268
Sprache: Englisch
Sonstiges: Buch, 218x154x25 mm, 32 schwarz-weiße Abbildungen, Bibliographie
Mehr von

Weitere Artikel von