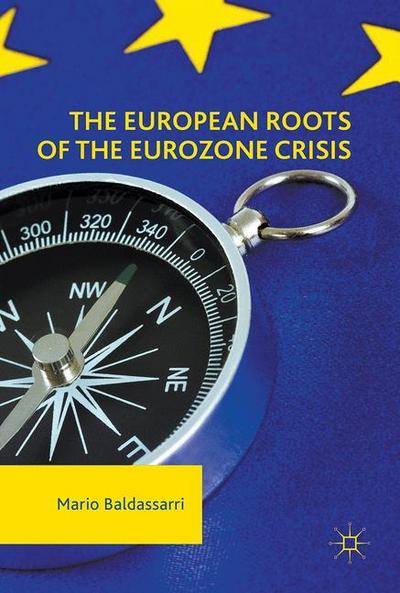 The European Roots of the Eurozone Crisis
Errors of the Past and Needs for the Future
Clearly outlines how traditional models can be applied to contemporary issues, institutions and problems
1.- Introduction: Theoretical and Empirical Achievements.- PART I: Some Theoretical Foundations: Why European Treaties and Theoretically Wrong.- 2. Government Expenditure, Inflation and Growth: The Base Model.- 3. 6. the="" there?Economic Policy, Government Investment Programs, Inflation and Growth.- 4. Government Investment Programs in the Open-Economy Case.- 5. Optimal Growth Path for the Economy and Optimal Policies for Government Expenditure.- 6.Optimal Discount Rates for Investment Decisions: Myopic Private Rules versus Hyperopic Government Rules.- 7. Allocation of Time, Human Capital and Endogenous Growth.- 8. Earnings and Human Capital in a Deterministic Life-Cycle Model: Spring-Saving Behavior for Growth.- 9. Taxation, Income Distribution and Optimal Programs to Finance Higher Education.- 10. Income Distribution, Equity and Growth.- PART II: Some Empirical Evidence: Why European Treaties are a Negative-sum Game.- 11. The Cost of the Super-Euro: 2002-2014.- 12. A new Maastricht Treaty?.- 13. What Would Have Happened in Europe if Mr.Draghi Had Not Been There?
This book examines the Eurozone crisis in light of theoretical and empirical evidence. The first half explores specific theoretical contributions within a framework of growth theory models to examine the two major pillars of the European construction, the European Central Bank and the Maastricht Treaty, and seeks to explain why they are theoretically wrong. The second half presents results of counterfactual simulations using the Oxford Econometric model and estimates what the Eurozone has lost in terms of economic and social cost from 2002 to 2014 as a consequence of the super-evaluation of the Euro and the Maastricht Treaty parameters being mistakenly fixed and pursued. Finally, the author supports the urgent need to refund the European Union, up-dating The Maastricht Treaty and the ECB statute to build three concentric circles: the USE (United States of Europe), the EU (European Union), the EAFTDA (Europe/Africa Free Trade and Development Area).
Autor: Mario Baldassarri
Mario Baldassarri is Professor Emeritus of Economics at Sapienza University of Rome, Italy. He was member of the Italian Government as Vice-Minister of Economy and Finance (2001-2006), Senator of the Italian Republic (2006-2013) and Chairman of the Permanent Senate Commission in Finance and Treasury (2008-2013). This book complete a trilogy about World Economy and Europe together with two other previous books: The World Economy toward Global Disequilibrium and How to reach full employment and high growth in Europe. He is also Editor of Quo Vadis: World Economy and Institutions at a Cross-roads and of the series Central Issues on Contemporary Economic Theory and Policies.
Zu diesem Artikel ist noch keine Rezension vorhanden.
Helfen sie anderen Besuchern und verfassen Sie selbst eine Rezension.
Autor: Mario Baldassarri
ISBN-13 :: 9783319580791
ISBN: 3319580795
Erscheinungsjahr: 01.10.2017
Verlag: Springer-Verlag GmbH
Gewicht: 781g
Seiten: 459
Sprache: Englisch
Sonstiges: Buch, 218x151x35 mm, 65 schwarz-weiße Abbildungen, Bibliographie
Mehr von

Weitere Artikel von