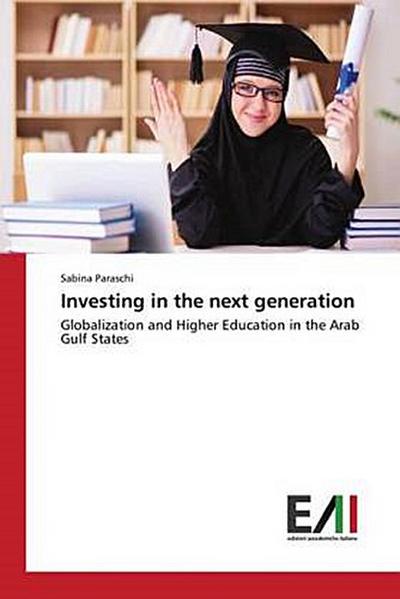 Investing in the next generation
Globalization and Higher Education in the Arab Gulf States
I have been living in Dubai for nearly 3 years now, and I have to admit, it is a city where you could live a very comfortable life. It is estimated that out of almost 3 millions habitants in Dubai, only 15 percent of them are Emiratis, while the other 85 percent are expatriates, coming mostly from Asia (India, Pakistan and Bangladesh). However, the European migration has grown relatively over time. The UAE, in recent years has attained the status of a favorite destination for Italian immigrants. With a little over 10,000 Italians in the country, UAE has the largest Italian community in the MENA region. Foreigners usually work in the private sector while locals are employed in the public sector, from this the huge duality between private and public labour market. Only 1% of the private sector workforce is made up of nationals. A part from workers and families, the UAE also attracts growing numbers of foreign university students. This is the reason why human resources and education are now a days the center of the economy. GCC governments are investing heavily in the education sector, especially Saudi Arabia's which invest around a quarter of total government spending.

Autor: Sabina Paraschi
Paraschi, SabinaSabina Paraschi was born in Romania, Radauti. At a very tender age she moved to Italy. After concluding her high school degree in Accountancy, she attended the university of Management and Economics in Turin, getting a bachelor degree in International Business and a master degree in International Accounting. She is now living in UAE, Dubai.
Zu diesem Artikel ist noch keine Rezension vorhanden.
Helfen sie anderen Besuchern und verfassen Sie selbst eine Rezension.
Autor: Sabina Paraschi
ISBN-13 :: 9783330783454
ISBN: 3330783451
Erscheinungsjahr: 14.07.2018
Verlag: Edizioni Accademiche Italiane
Gewicht: 189g
Seiten: 116
Sprache: Englisch
Sonstiges: Taschenbuch, 220x150x7 mm